A Letter To Our Community From Our New Interim Executive Director, Taegen Meyer
A Letter To Our Community From Our New Interim Executive Director, Taegen Meyer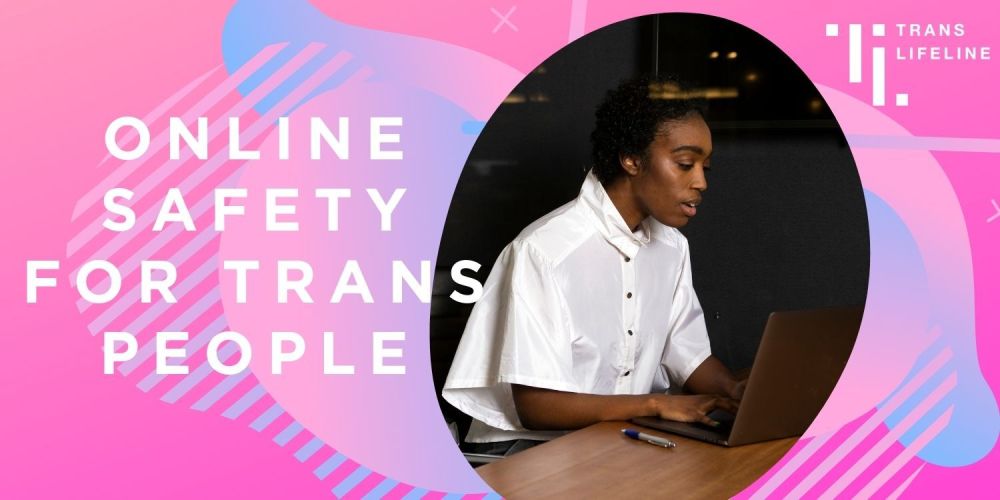 11/24/2021
Dear Trans Lifeline Community,
It is an honor to serve you as Interim Executive Director through this transition period of growth and change. I deeply cherish this opportunity to shape the change that is happening within Trans Lifeline as an organization and within trans communities more broadly. With my background as an LA based organizer and artist, I am looking to bring creative visioning to how we can structure ourselves internally to continue to provide the support our community needs most. The change that I am shaping us towards as an organization is helping build more equitable trans futures. It is central that the needs and leadership of trans people most marginalized by our society are centered.
At Trans Lifeline, this translates into several concrete goals that I have for this interim period:
When I started six weeks ago, our hotline and our microgrants program were paused due to outdated internal systems as well as staff and volunteer burnout. My primary goal has been to improve our internal systems such that our hotline is not just fully operational, but has all the resources that the staff and volunteers need to expand our hotline services to meet the growing needs of our community. To accomplish this, we are building equitable structures for peer support and volunteer engagement, including ensuring that our hotline leadership reflects the demographics and lived experiences of our hotline operators and constituents.

Our microgrants team is also currently working hard to improve internal systems so that our name and ID change microgrants will resume in January. My second goal is to scale our microgrants program to increase our capacity to support trans people who need to change their name, and to support trans people on the inside of prison walls and ICE detention centers. Our microgrants equity policy already requires that 75% of our microgrants go to Black trans people, Indigenous trans people, and trans people of color.

My third goal is to establish and resource Trans Lifeline's new advocacy department, which will expand our work beyond direct services into direct action so that we can change the material conditions that trans people face. To truly change these conditions, we know that our advocacy work must center the people in our communities who face the most barriers to justice. We have a lot of new exciting partnerships in the works that I am excited to share with you all, as well as ways that you can get involved.
In the midst of this period of growth, transition, and change, I want to thank our amazing staff, board, volunteers, and donors for their unwavering commitment to connecting all trans people to the resources we need to survive and thrive. I look forward to working with our entire community to build a world where trans people have the support and economic security that we need and deserve, without prisons or police.
In solidarity,
Taegen Meyer
Interim Executive Director