Trans Lifeline's Hotline is a peer support phone service run by trans people for our trans and questioning peers. Call us if you need someone trans to talk to, even if you're not in a crisis or if you're not sure you're trans.
Oprime 2 para hablar con alguien en español.
The Hotline is operating 24/7. When call volumes are high, it may
take longer to get connected—please try calling again.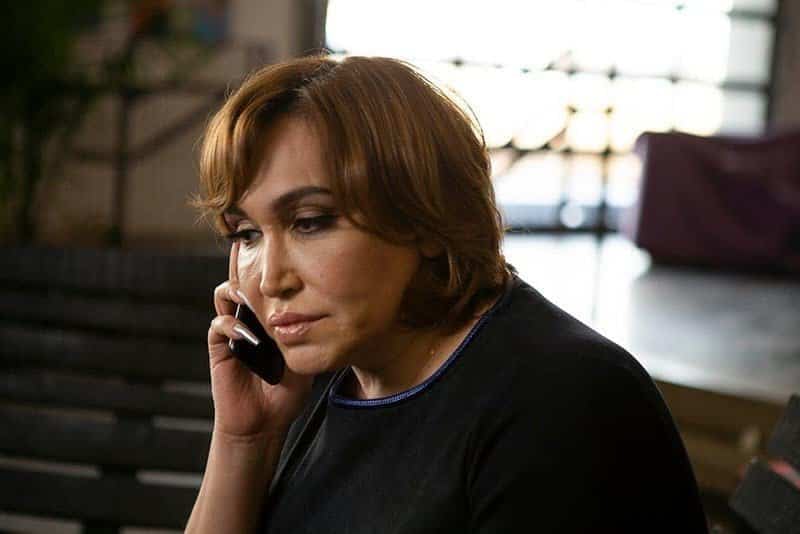 Línea directa in español
La línea directa de Trans Lifeline es un servicio telefónico de apoyo dirigido por personas transgénero para las personas transgénero y/o que están cuestionando su género. Creemos que el mejor apoyo que las personas Trans pueden recibir es el de los miembros de la comunidad Trans con experiencias de vida compartidas.
Llámanos si necesitas a alguien Trans con quien hablar, incluso si no estás en crisis o no sabes con certeza si eres transgénero.
Marca al (877) 565-8860 en los Estados Unidos o al (877) 330-6366 en Canadá y oprime el #2 para conectarte con operadorxs que hablan español.
Calling is Courageous
Here's what we want you to know:
We don't define what a crisis is and isn't, and you don't need to be in a crisis to call.
Call us for any reason. You deserve support.
Your call will be answered by a trans person.
There's nothing you have to say or any intake questions you'll have to answer. We can just talk to you, or we can just listen.
If you experience vocal dysphoria, we won't assume your gender identity.
You won't be asked for any identifying information.
We do not call any emergency services or otherwise break your confidentiality without your explicit request.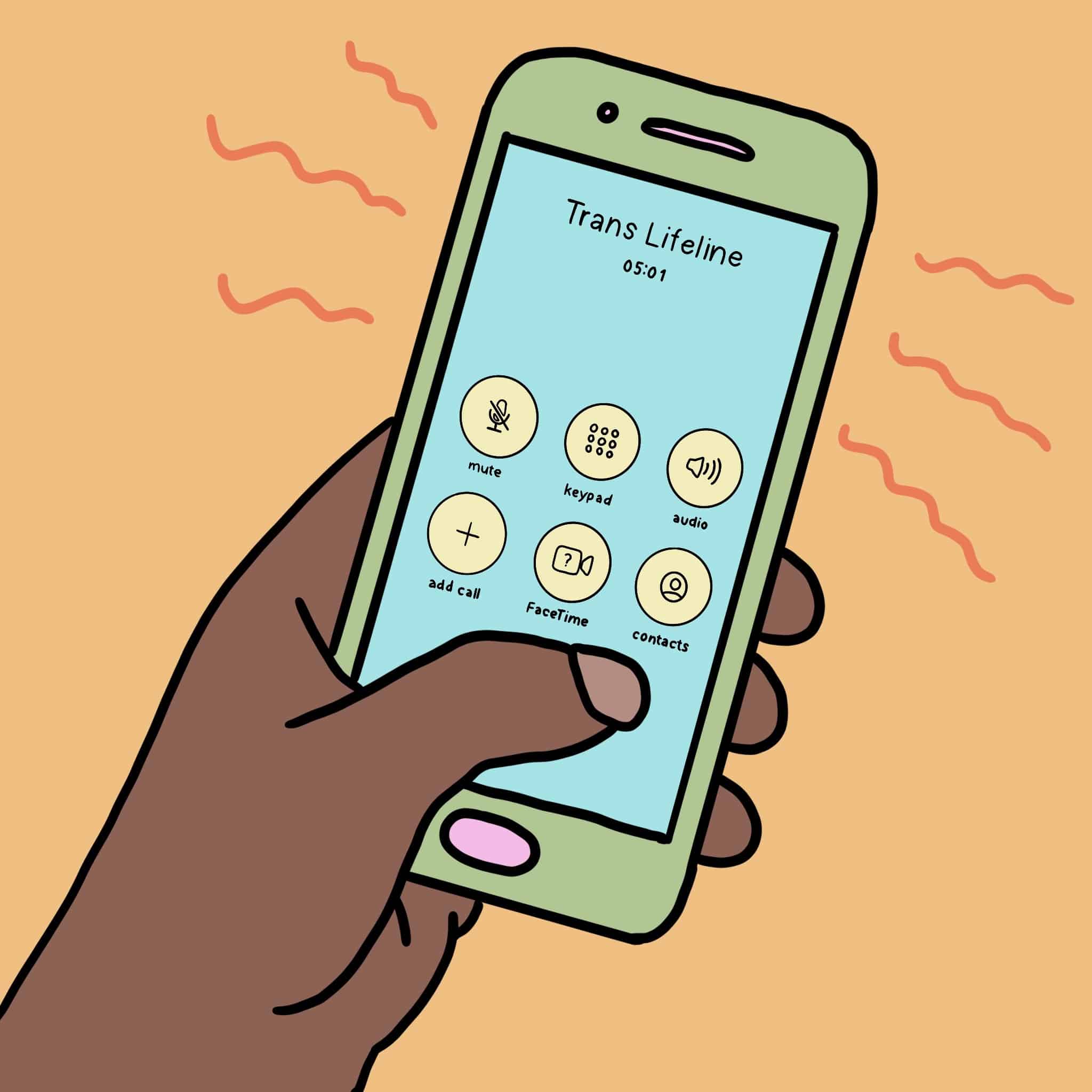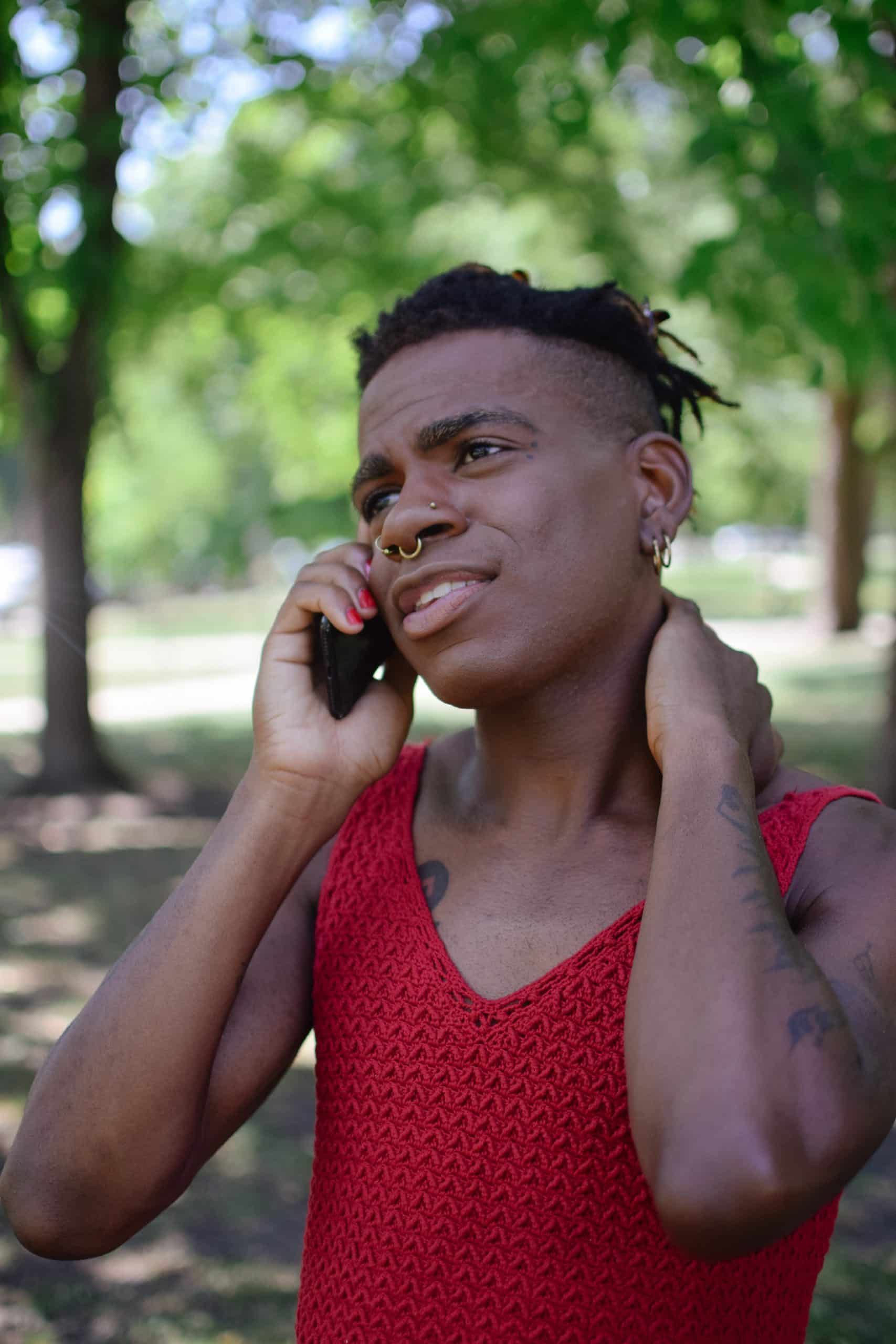 Commitments
Trans Lifeline respects your gender identity, and we will provide you with support without judgment. We do not expect you to disclose specifics about your gender identity, transition, or pronouns. Still, we may ask questions about your needs to help connect you with the best possible resources.

All callers are treated with respect, regardless of age, nationality, race/ethnicity, religion, orientation, socioeconomic status, immigration status, mental or physical ability, or body type, including intersex status. We won't judge you for your experiences, history, background, identity, where you are in your transition, if/how you choose to transition, or anything you choose or need to do to survive.

All of our operators are trans-identified, but we cannot guarantee that you will be able to speak to a specific individual or a person of a particular identity. But we will do our best to provide you with the support you need.
Our operators are here to provide peer support to trans and questioning callers. Trans Lifeline is committed to combating racism, white supremacy, anti-Blackness, anti-Indigeneity, xenophobia, ableism, misogyny, homophobia, transphobia, ageism, classism, and other oppressive structures.

As a rule, operators will not share personal contact information with callers in order to preserve confidentiality.

Different operators may have different boundaries regarding self-disclosure and conversation topics. Both callers and operators have the right to set boundaries around how much information to share about themselves and what topics they are comfortable discussing.

Both callers and operators have the right to end a call when needed.

Trans Lifeline does not tolerate callers using the line for sexual gratification or to prank, harass, or verbally abuse operators. Any caller who abuses the line may be blocked from calling again. The same applies to callers making bigoted commentary or looking to debate issues affecting our communities. Blocks cannot be appealed. Telephone harassment is a prosecutable offense.
While we have a strict policy against non-consensual active rescue, we reserve the right to report any call containing credible threats of violence to others and to comply with laws regarding suspected child abuse and neglect. See a description of state laws here.
FAQs
We do not put callers on hold when all our operators are busy because callers have let us know that doesn't feel supportive. Visit here for next steps.
All calls are recorded for quality assurance purposes, but the operator you speak to will only have access to the information you give them. Call recordings will never be shared outside our organization or with emergency services/law enforcement. We tag general data on the needs and challenges our callers face for advocacy purposes, but they are anonymous and untraceable to individual callers.
Our calls are fully anonymous, both for callers and operators. This means we don't use caller ID or have access to callers' phone numbers unless you give it to us. We don't have access to any of your names or your country, state, town, or address unless you give that to us. Our operators will only know what you tell them and will not ask you for any of that information. If you are looking for resources, an operator may ask you what area you'd like us to look in.

We cannot trace your calls and are not able to provide identifying or contact information to emergency services or law enforcement. Our operators' identities, locations, and contact information are anonymous to callers. Callers are connected with peers anywhere across the US and Canada.
Our calls are fully confidential, both for callers and operators. This means an operator will not share the contents of your call with anyone inside or outside our organization but may reach out to other operators for resources in your area should you request that service. See here for a full explanation of our mandated reporting policy.

All calls are recorded for quality assurance purposes. The only people with open access to call recordings are Hotline program directors. Recordings will never be shared outside the organization. We gather some general data on the needs and challenges our callers face for advocacy purposes, but it is anonymous and untraceable.
We do not currently offer any text or online support. We are exploring solutions that retain anonymity and confidentiality, as well as seeking funding partners to expand our services.
We do not offer call-back services at this time.
Trans Lifeline has a policy against non-consensual active rescue. We will not call emergency services or law enforcement without your explicit request – even if you tell us you or someone else is in danger.

If you would like support requesting an ambulance or calling 911, we can assist you after informing you about that process and what may be triggered.
Any caller or operator can end any call for any reason. If you need support after your call, you can call back as often as you like, though you may not speak with the same operator each time.
To become a volunteer operator on our Hotline, you must identify as trans or nonbinary, be 18+, have access to reliable phone and internet service, and go through our 36 hr training program. Learn more here.
Microgrants provide trans and nonbinary people with low-barrier funds and support to correct names and/or gender markers on identifying legal documents and support our trans siblings behind bars. Learn more here.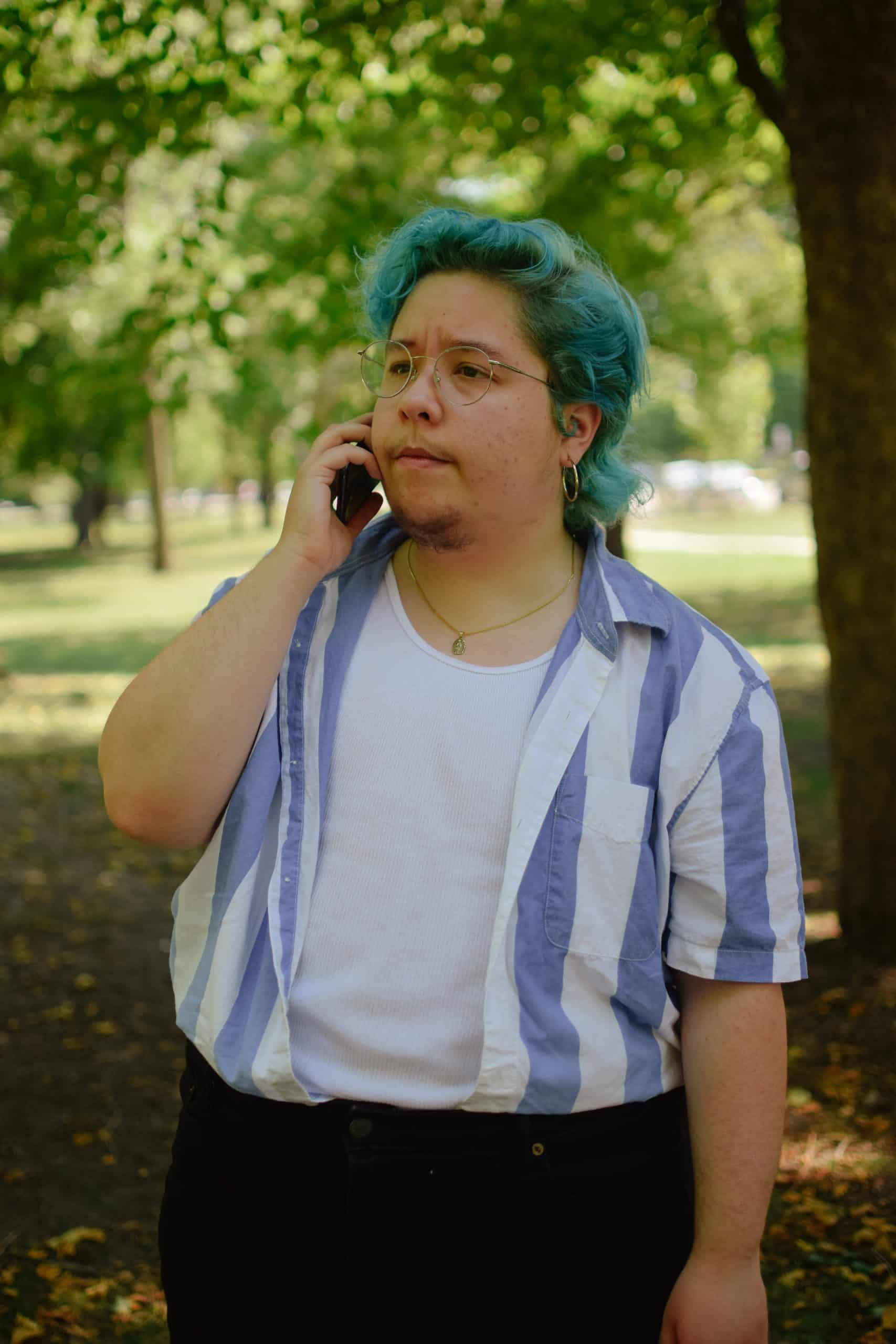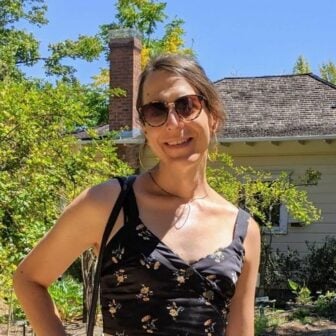 Veronica (she/her)
Hotline Operator
Veronica (she/her), Hotline Operator
I bring the perspective of someone who transitioned later in life. I love it when I have the privilege of being the first trans person a caller has spoken to. I want to give trans people the tools to find and build community in their own area.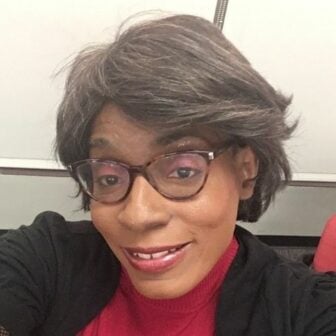 Karleigh (she/her)
Hotline Operator
Karleigh (she/her), Hotline Operator
I want to go beyond the nuts and bolts to find out what drives you, what do you like to do, what do you enjoy. We have to define our lives beyond HRT and surgeries, we have to keep our passions and our focus as whole human beings.
Hotline Community Partners