Mission
Trans Lifeline connects trans people to the community support and resources we need to survive and thrive.
Learn more →
Vision
We envision a world where trans people have the connection, economic security, and care everyone needs and deserves—free of prisons and police.
Featured Resources
Facilitates safe housing for trans & non-binary individuals leaving U.S. states with transphobic laws. Their goal is to connect trans people aged 18+ with volunteers in safe states who are willing to be their roommates.
---
Latest Blog Posts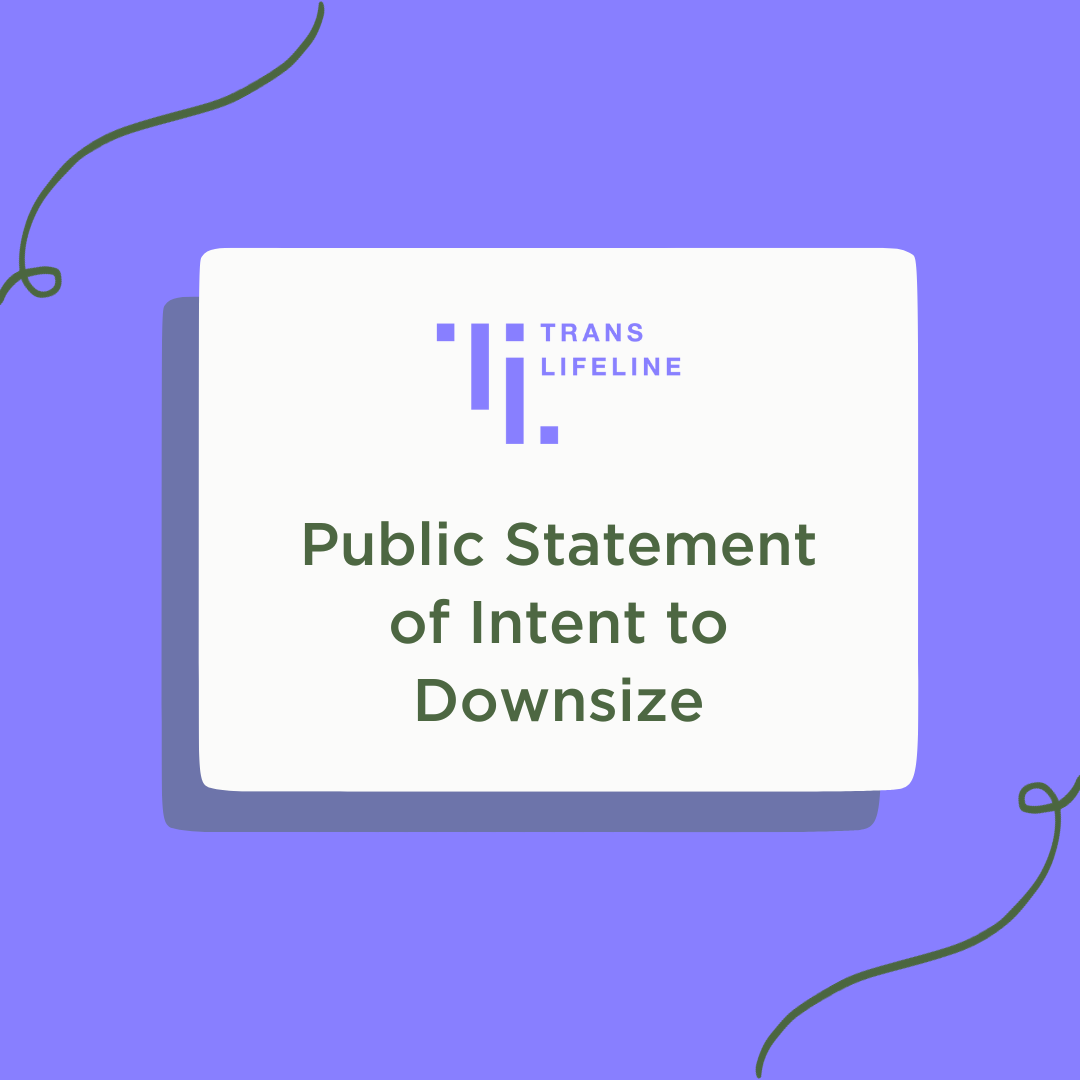 Happy holidays from the Trans Lifeline team. ❤️ This year has been a doozy, and with no sign of relief on the immediate horizon, an already challenging time of year is feeling more daunting than ever for many trans folks. Seemingly endless streams of anti-trans rhetoric flood the news cycle while the realities of genocide,…
Continue Reading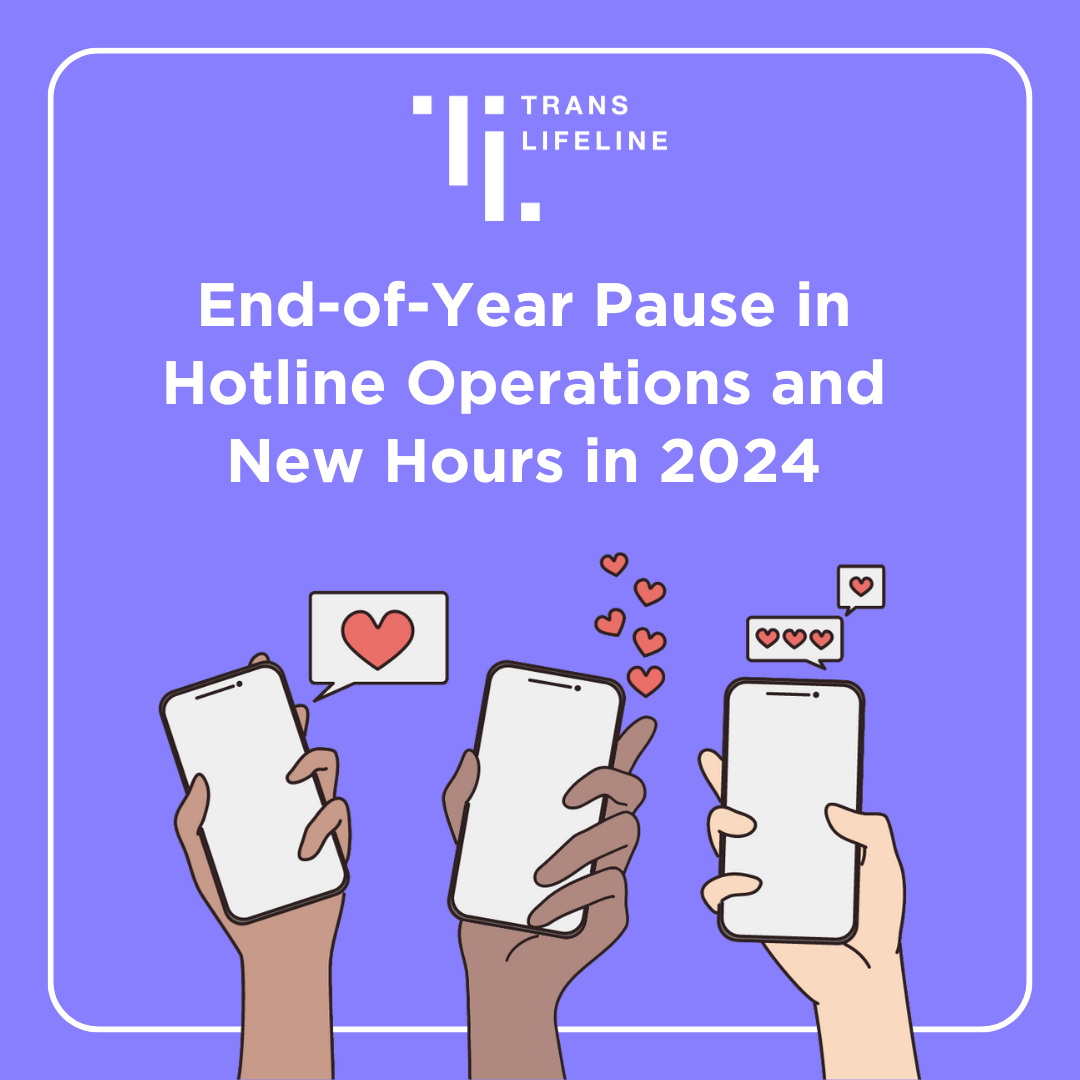 Dear Community, Trans Lifeline is undergoing a significant and challenging phase of transition, coinciding with a critical period in which trans people nationwide are facing relentless attacks on our fundamental rights and freedoms. Moreover, funding for Trans Lifeline—especially from corporations—has dramatically dropped this year, leaving us with a $2.5 million shortfall. All of this is…
Continue Reading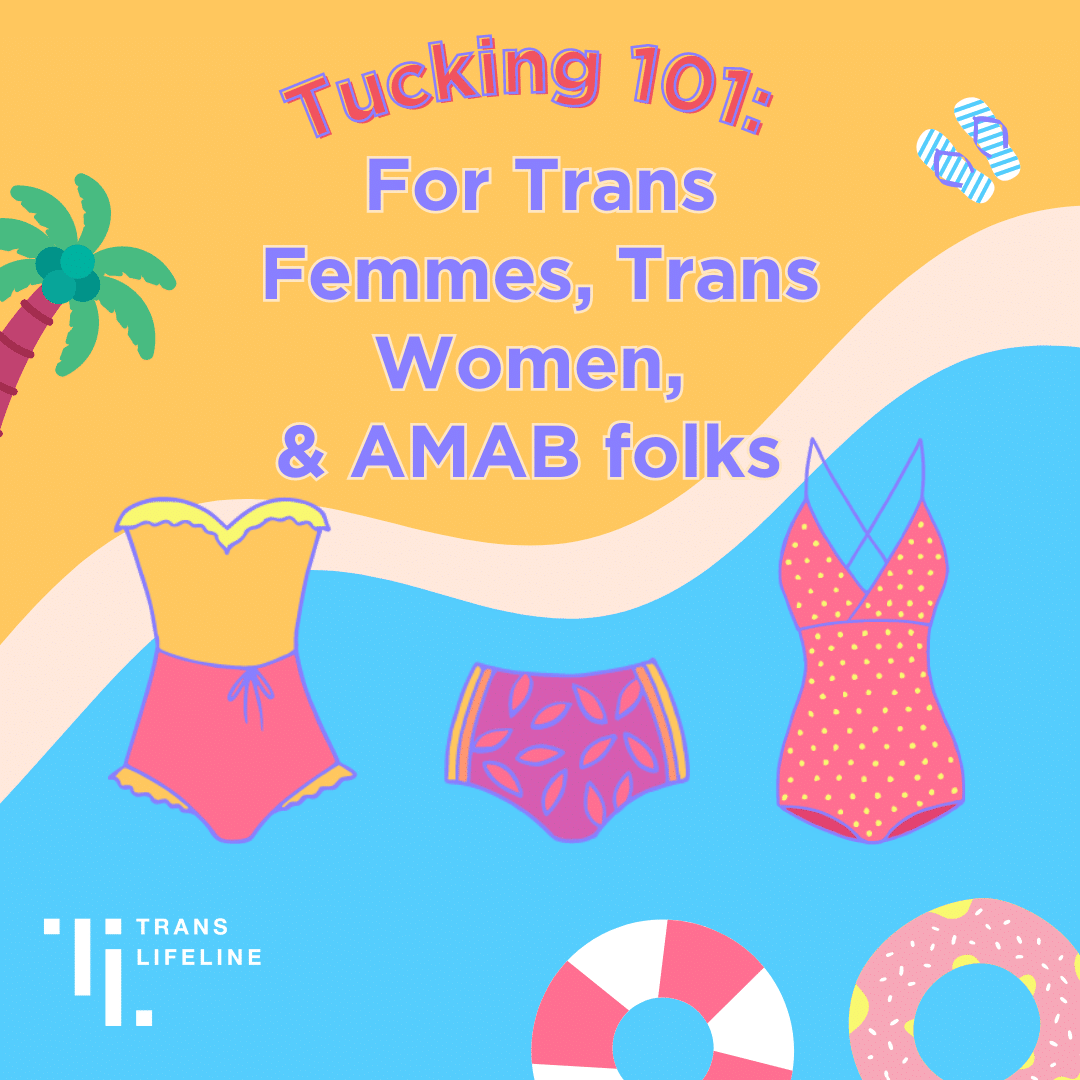 Tucking is not a requirement to affirm one's gender, but it is a technique often used by trans femmes, trans women, and people who were assigned male at birth to feel better about their gender presentation.
Continue Reading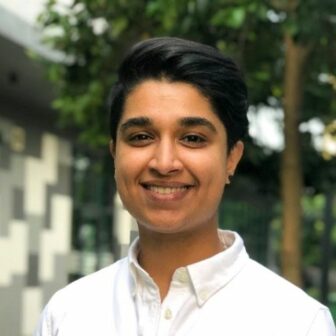 Max (He/Him)
Communications Intern
Max (He/Him)
I was born and raised in Pakistan. Growing up in a conservative Muslim, South-Asian country was terrifying and self-acceptance was an uphill journey. When I moved to Malaysia for university, I found love and support from friends and the local LGBTQI community that changed my life forever. My summer internship at Trans Lifeline showed me the power that peer support and community can have in turning a trans person's life around.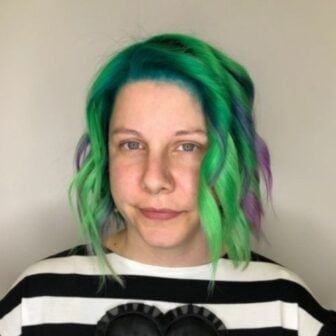 Lo (They/Them)
Microgrants Volunteer
Lo (They/Them)
I'm a high school therapist, grad student, and volunteer researcher on the Microgrants team. When you apply for a grant, we'll help you gather everything you'll need, walk you through the legal process, and get you the money to pay for it. In addition, our team collects and shares information on ID changes for every county in the U.S. I call court houses all over the country, but mostly I deep-dive internet research at 1 a.m. on a Tuesday—my favorite hour of free time! If you like tracking down facts, we'd love to have you on board.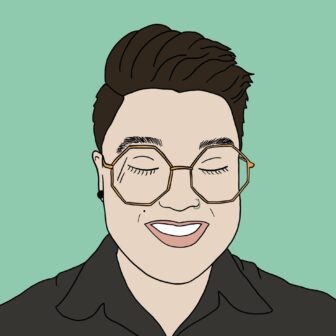 Álvaro (they/them)
Hotline Operator
Álvaro (They/Them)
This country has relied on systems like the police to respond because they can't envision anything past those systems. Our no active rescue policy lets people trust us when they don't feel comfortable reaching out to other hotlines who involve 911.