Name Change Microgrants cover all the required fees pertaining to court-ordered name changes. They cover corrections and updates on passports, driver's licenses, state IDs, birth certificates, and Tribal IDs.
The Name Change Microgrant application will remain open from the 1st to the 14th of every month.
$1,157,138.71 has been given to help trans people update their legal IDs.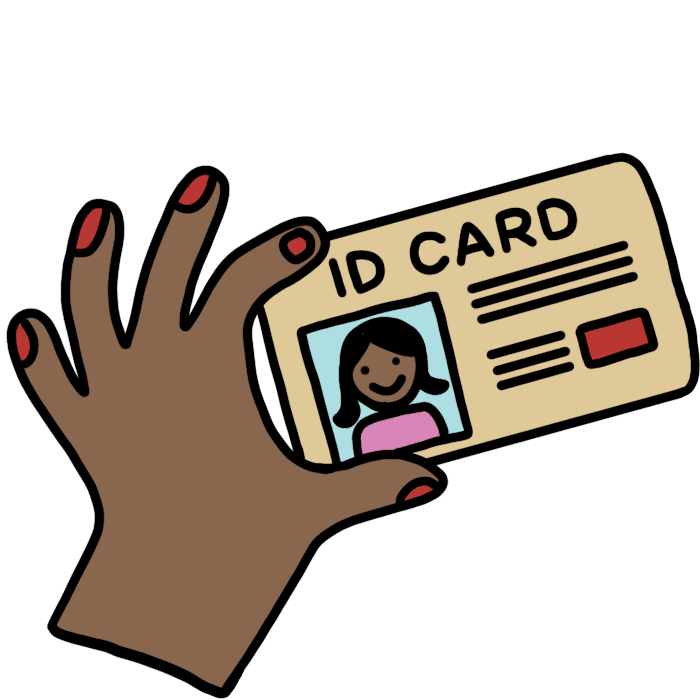 Details:
Open from the 1st through the 14th of each month
Lottery system (applications selected randomly from the pool each month)
An average of 32 grants are distributed per month
The amount disbursed covers the full cost of local court and document fees
75% of Name Change Microgrants are reserved for trans BIPOC each cycle
Funding for:
Court-ordered legal name and/or gender marker change
Passport
Driver's license or state ID
Tribal ID
Birth Certificate
We are not able to offer assistance for:
Housing
Medical costs
Non-U.S. residents & non-U.S. documents
Eligibility:
Identify as trans and/or nonbinary
Be a U.S. resident
Not have received a Name Change Microgrant before
How to apply:
Frequently Asked Questions
The application is open for the first 2 weeks of every month. It will always open on the 1st at 6am PT / 9am ET, and close on the 14th at 8:59pm PT / 11:59pm ET.
The application will be at the top of this webpage. Click here to sign up for an email reminder when the application opens and closes.
We accept and process an average of 32 applications per month.
Name Change Microgrants cover all the required fees pertaining to court-ordered name changes. They cover corrections and updates on passports, driver's licenses, state IDs, birth certificates, and Tribal IDs.
The link to the Name Change Microgrant application will always live at the top of this webpage.
The application will remain open for 2 weeks—there is no time crunch to complete it.
The application will ask for your name, location, demographic information, and contact information.
Once you submit your application, you're entered into our pool of applicants for that cycle.
On the 15th of each month, our system will randomly select an average of 32 applications to process.
Then, we will review & confirm eligibility, and replace ineligible applications via further rounds of random selection if necessary. By the 1st of the following month, applicants will receive an email telling them whether or not they were selected.
If your application is selected, it will be assigned to a trans team member who will contact you within 6 weeks to discuss:

Which documents you would like a Microgrant for
The fees associated with updating those documents
Information about local requirements and resources
Requests for any additional identifying information

Once your application has been approved and you have all of the information you need, we'll disburse your funds.
You may keep applying once per month until your application is selected. The pool of applicants is very large, and we come nowhere near meeting the need for this resource—so you may end up applying many times.

If you receive an error message or your application crashes, contact us.
We receive considerably more application submissions than we are able to accept. The need is huge and we do not come close to meeting it. The lottery process (rather than first-come-first-serve) makes the process more equitable overall for folks who have inconsistent access to a computer, for example, and accessibility is a priority for us. However, it does mean that folks might apply several times and still not be selected.
75% of Name Change Microgrants per month are reserved for TBIPOC (Trans Black, Indigenous, people of color).

Our new lottery process means that the applications selected each month are completely random and no longer first-come-first-serve. Applications are subject to an approval process upon selection.

If our internal systems flag an application as potentially fraudulent, we reserve the right to ask for additional information in order to process that application. If an applicant is not able to meet that request, we reserve the right not to disburse a microgrant. Microgrants will not ask their applicants to engage in extensive identity verification processes. We reserve the right to reject an application based on our internal verification systems.
We trust our community's ability to self-identify when it comes to gender, race, ethnicity, nationality, and ability.
Microgrant recipients receive peer support on name/gender marker change requirements and paperwork specific to your state, county, and situation. We cannot file paperwork for you but will do our best to connect you with legal resources as needed and as capacity allows.
We disburse Name Change Microgrants in the form of personal checks by mail, or via ACH (direct deposit).

We trust trans people to use your Microgrant as needed. We do not require any receipts or documentation.
We offer microgrants to trans minors. Please complete the application, and include your age so we can be best prepared to help you. In most states, minors are able to change their name and/or gender marker with approval from their guardian(s).

If a minor cannot get approval from a guardian (in the form of their signature and/or attending the court hearing), it still may be possible, and we can help you find legal assistance. If you have any other questions, contact us.
Our microgrants are available to anyone regardless of citizenship status, but at this time we are only able to fund U.S. documents. You must be located within the United States to access the Name Change Microgrant Application (including the 50 states, federal district, five major unincorporated territories, and nine Minor Outlying Islands).
Microgrant applications and information are kept confidential. Staff and volunteers will not share their personal contact information with microgrant recipients.

Trans Lifeline is committed to combating racism, white supremacy, anti-Blackness, anti-Indigeneity, xenophobia, ableism, misogyny, homophobia, transphobia, ageism, classism, and other oppressive structures.

Trans Lifeline does not tolerate harassment, bigoted commentary, verbal abuse, or debates on issues affecting our communities. Any applicant abusing staff, volunteers, or the program will not receive a microgrant and will be blocked from applying for funds.
Have a question we didn't answer? Contact us.