1 Operator, 10,000 Callers
1 Operator, 10,000 Callers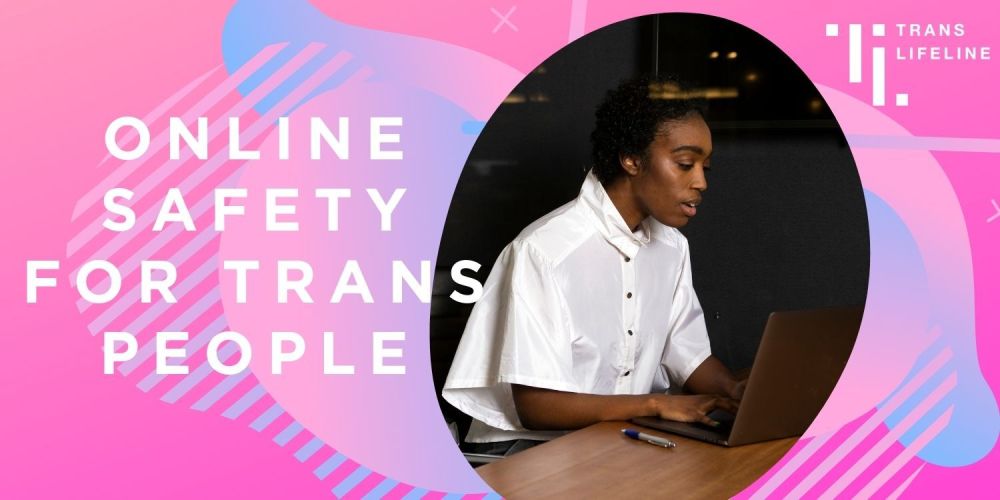 11/22/2019
This blog post is part of a series of narratives in which we invite you to learn more about our Hotline work from the perspective of our operators. In order to meet increased need for our services around the holidays and support operators like Veronica we're trying to raise $75,000 by November 26th. Thanks to generous community donors, every dollar you give between now and then will be doubled! Donate now or read on to be inspired by Kat.
My name is Kat. I use they/them pronouns. I'm a staff lead on the Hotline, and creator of our Family and Friends line. I've answered 10,000 calls for Trans Lifeline, and I'm looking forward to the next 10,000.
I grew up in Mississippi and left home at a young age because I was dealing with a lot of abuse and oppression. Coming out in Mississippi was incredibly difficult. I had never met another trans person. I was assaulted at work. I was sent to a conversion camp and escaped. Seeing a friend transition gave me the courage to take that step. Six years ago I attempted to end my life. I was nonconsensually active-rescued, which was really distressing. Having an experience of suicidality uniquely qualifies me for this work.
When you donate to #FundtheHotline, you make it possible for trans people to connect with other trans people who understand what they are going through. Can you make a donation today to support peer-led community healing?
I got involved with Trans Lifeline right after it was founded in 2015, on the Trans Day of Remembrance. There were so many tragic stories of loss in our community, I felt compelled to act. I started volunteering and I've been here ever since.
The most difficult and Meaningful calls are with young people surrounded by opposition without resources or way for them to connect with community. I ask myself what I needed to hear as a young person. Some of the most difficult calls have no easy solution or resources. Holding space and being present may be all we can offer.
Earlier this year, I collaborated with other members of the community to create the Friends and Family line, for cis allies to support their peers with trans loved ones. It's been a slow start to find dedicated allies with time and capacity. It's functioning, but it's a work in progress.
Our cis allies play an important role in helping break down ignorance and tranphobia. Can you make a donation to support the expansion of the Friends and Family line?
Working alongside so many trans people is inspiring. We talk a lot about compassion fatigue. I remember how it feels to be isolated and the reasons why I got involved, which keeps me answering the calls. We call it compassion satisfaction — the sense you've done a job well and helped folks.
I want to live in a world where everyone can be valued and respected — not just tolerated but celebrated for our choices and for who we are.
90% of our funding comes from individual contributions, Please make a donation to #FundtheHotline so Trans Lifeline can continue to function as an organization based on principles of peer-led support and community.
This organization has helped to re-house my family. We empower and support people seeking employment, housing, and a sense of autonomy and respect. This is amazing, life-saving work which means the world to me and to our callers. Thank you for your support.
In Community,
Kat