Highlight in Philanthropy: Ramona Sharples' Amazing Buttons and Pins
Highlight in Philanthropy: Ramona Sharples' Amazing Buttons and Pins
7/29/2019
Fed up with not seeing bodies like hers represented, even in body positive spaces, Ramona Sharples took matters into her own hands — and created something uniquely beautiful.
To make the pins extra sweet, Ramona decided to go one step further and make them a fundraiser for Trans Lifeline.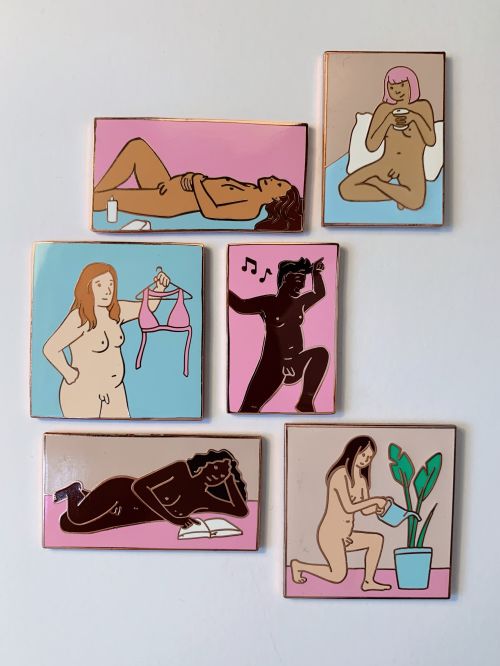 After a second round of designs, Ramona wound up with six enamel pins total.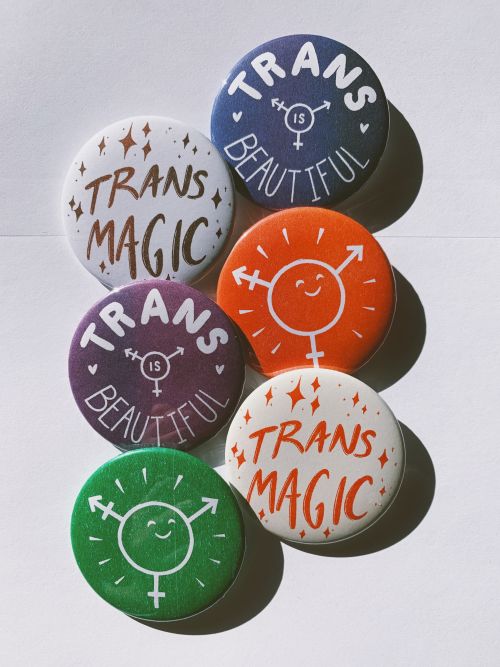 Ramona also designed these beautiful buttons.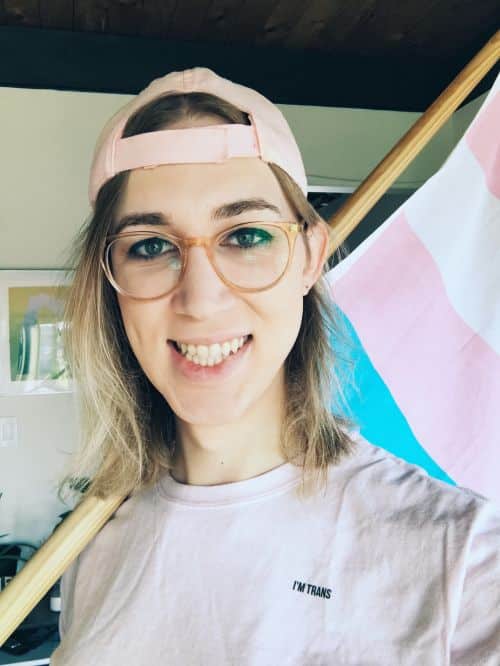 Ramona Sharples poses with the trans flag.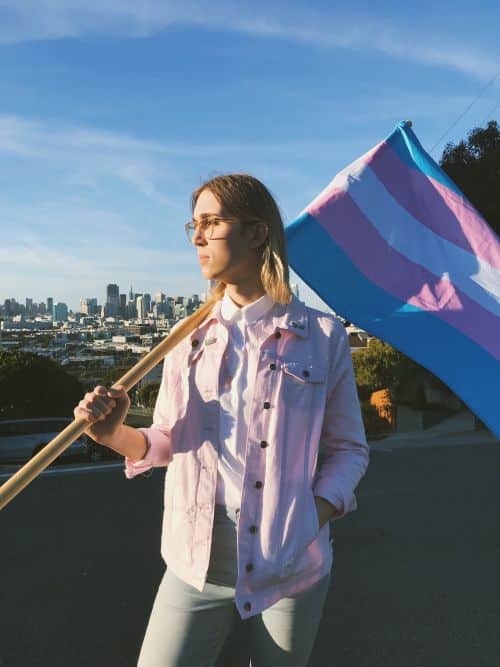 Ramona Sharples poses with the trans flag.
"I want to live in a world where no one has to feel nervous to come out or to transition, but until we get there, I want everyone to have the support they need — and Trans Lifeline goes a long way to making sure people have the support they need."
Ramona will be selling the enamel pins in person at San Francisco ZineFest — and they'll be available online again soon, after she irons out some order fulfillment details. Check out her website to stay up-to-date!
Ramona Sharples has raised $3,000 for Trans Lifeline from the sale of these pins. If you would like to make a similar impact by sharing your incredible talents, let us know at [email protected].