How Veronica Understands Helping People
How Veronica Understands Helping People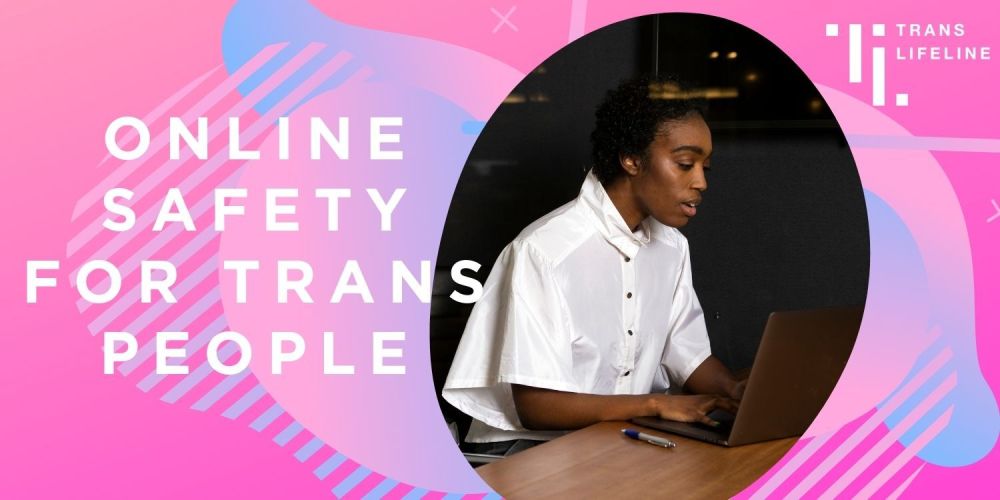 11/19/2019
This blog post is part of a series of narratives in which we invite you to learn more about our Hotline work from the perspective of our operators. In order to meet increased need for our services around the holidays and support operators like Veronica we're trying to raise $75,000 by November 26th. Thanks to generous community donors, every dollar you give between now and then will be doubled! Donate now or read on to be inspired by Veronica.
My name is Veronica. I use she/her pronouns, and I joined the hotline last year with the intention to engage politically in a meaningful way.
When I came out as trans, I began to see myself as part of a community to fight for and with. Politically, I wanted to do something more impactful than signing a petition. I signed up to volunteer with Trans Lifeline shortly after the Trump administration announced their plans to try and define trans people out of existence. From the first training, everything clicked: this is exactly what I want to be doing. This is how I understand helping people — through empathy and reflective listening.
Join me in making a donation to #FundtheHotline and support meeting trans people with empathy.
Trans Lifeline's training curriculum is centered around the ability to listen and empathize. Once I started living as a woman I began going to therapy and learning new ways of being in relationship and expressing my emotions. As I help other people through Trans Lifeline, I benefit and grow so much through that work.
I bring the perspective of someone who transitioned later in life, who has been around longer than many callers. I can synthesize a crisis situation in a way that's less charged. Folks in crisis often need someone who can alleviate pressure when they are blaming themselves. I can share my experience in learning to forgive myself.
There are times I fight to hold it together on a call, and take a moment after we hang up to cry — usually because someone reminds me of myself. Because crisis is a heightened state of emotion, it can lead to beautiful outcomes. People can experience relief and see a way out of their problems, or just feel connected to another person. It's touching when you have a deep emotional moment with someone. I love it when I have the privilege of being the first trans person a caller has spoken to. In these moments they are beginning to de-program all the hate.
We are giving people the tools to empower themselves. That is social change. That is bringing about a more just and equitable world — to take someone who has been disempowered by society and give them the tools to turn that around. Then they do that for others.
Your positive impact ripples out to the broader community. Can you please donate to support peer-led social change?
I want Trans Lifeline to build more capacity so that nobody hangs up after being on hold and no calls go unanswered because of high volume, and so everyone who needs to talk to someone is able to. I want to give trans people the tools to find and build community in their own area. My greatest wish for this organization is to make my job obsolete.
Donating to Trans Lifeline is about a belief in equity. This is not an organization with a lot of frills, so you don't have to wonder if your donation translates into positive impact. You know the money you give builds capacity for more calls to be answered or more microgrants given for people's legal name and gender change.
Donate to #FundtheHotline to directly support building a more equitable world for trans people from all walks of life.
There is so much more work that is required for us to exist as trans people. Transitoning, or just living in a transphobic society, requires so much money, time, and pain. There is so much potential lost to being the wrong person and never being able to get that time back. Thank you for helping us to build a more equitable world where people are supported to be who they really are.
In community,
Veronica