Introducing our 2021 BIPOC Peer Support Fellows
Introducing our 2021 BIPOC Peer Support Fellows

We are very excited to introduce the Hotline's inaugural BIPOC Peer Support Fellows Program to our community! We created this fellowship to in order to:
Increase the number of BIPOC trans & non-binary peer support providers for our community

Ensure BIPOC communities are aware of Trans Lifeline's peer support services

Develop the leadership of BIPOC trans people
Each fellow was paired BIPOC Trans Lifeline staff member with a passion for training & developing trans and nonbinary peer support providers. Through this mentorship, each fellow has been supporting their community both locally, and on our Hotline.
Meet the 2021 cohort: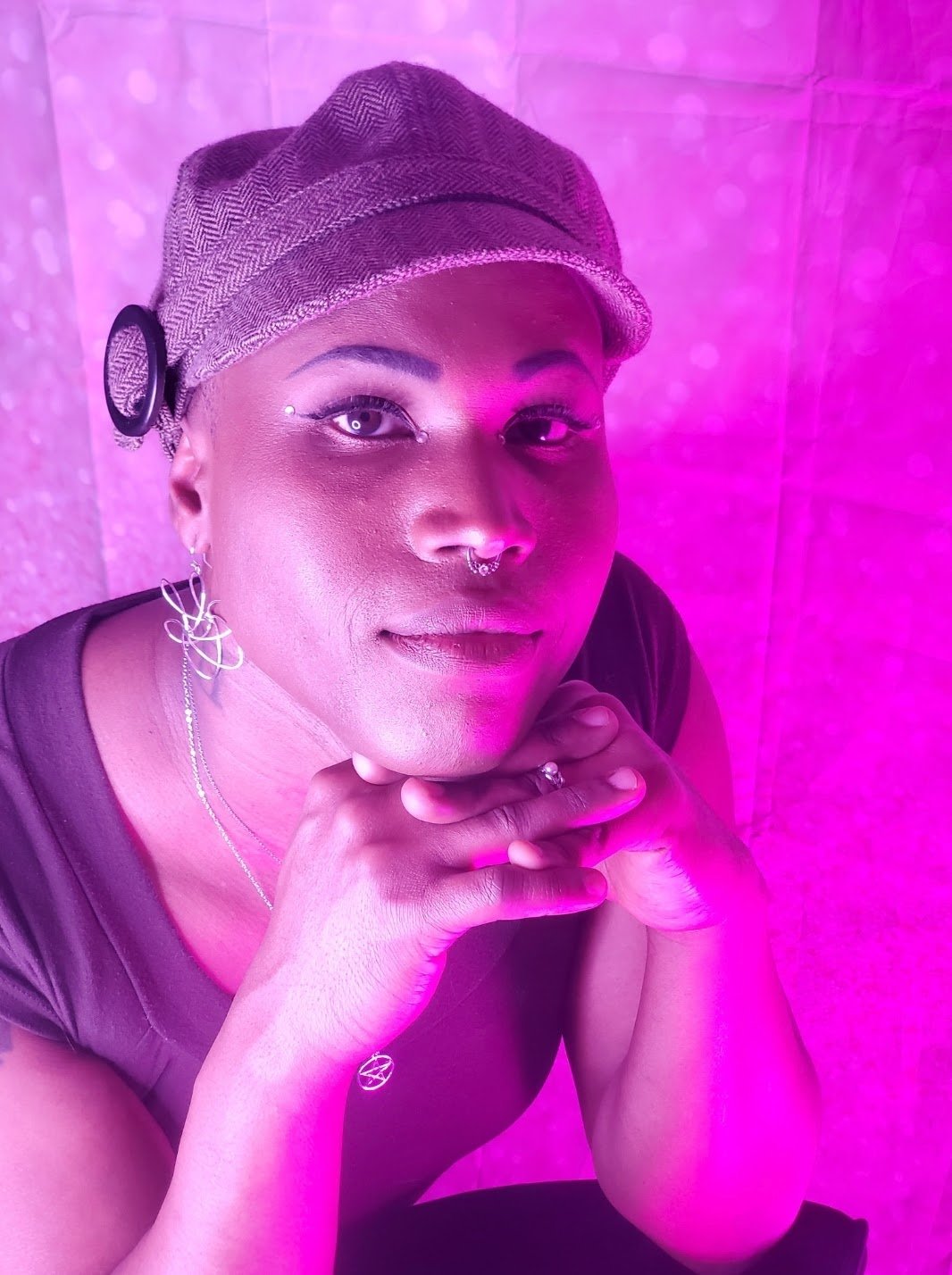 Dahlia Belle (she/her) is a writer, comedian, sometimes model, and accidental activist based in Portland, OR. She has been a frequent contributor to The Portland Mercury, guest on NPR's Think Out Loud, and local news outlets, speaking on a variety of issues affecting Black, transgender, and neurodivergent populations.
Dahlia says: "The most inspiring part of my position is getting to support newly out callers as they learn to embrace their truest selves. When I'm not working, I find my greatest happiness falling asleep in my partner's arms. I admire my partner for their emotional insight, passion, and determination."
Jaden Janak (they/he) is a PhD student in Black Studies at the University of Texas at Austin. They are currently working on a dissertation that examines contemporary abolitionist organizations and their theories of liberation. In their 'free' time, Jaden organizes with the Black Futures Collective and facilitates a Study and Struggle abolition political education group. They are also an avid fan of women's soccer!
Of his experience here, Jaden says "The best part of this role is being able to bear witness to other Black trans people's experiences and be a support for my community. I am happiest playing with my doggies and going on hikes! On Sunday mornings you can usually find me reclaiming my rest."
Maria Mendoza (she/they/ella/elle) is from El Salvador and speaks Spanish. She loves cooking, skating, origami, and watching movies. She likes to learn new things and meet new people, and her dream is to write and direct movies. She believes every person has a fascinating story to tell, and she loves to hear them. The most inspiring part of this role is getting to help her trans peers by listening to their problems and sharing my experiences.
During this fellowship, Maria says "I am excited to learn more about the LGBTQ+ community. In this fellowship, I found a safe place where I am not only allowed but encouraged to be whoever I want and to live happily as my true self without censorship – and without apologizing to anyone. When I am not working, I am happiest cooking and writing new stories."
Malek (she/he/they) is a Palestinian childcare worker and doula. They're disabled and neurodivergent and love cooking, making jewelry, sketching and partying (before the pandemic). An aspiring entrepreneur with ADHD, you can find him considering a fabulous new career path every other day. She lives with her fat cat in Philadelphia.
Regarding their time at Trans Lifeline, they said "I am most excited about learning how to be a peer support provider, especially for people in my trans and queer Muslim and Arab communities. If I was a superhero my superpower would be flying, cause I still don't know how to drive and I'd love to be able to fly instead."