Remembering Maia Leonardo, our Board Co-Chair
Remembering Maia Leonardo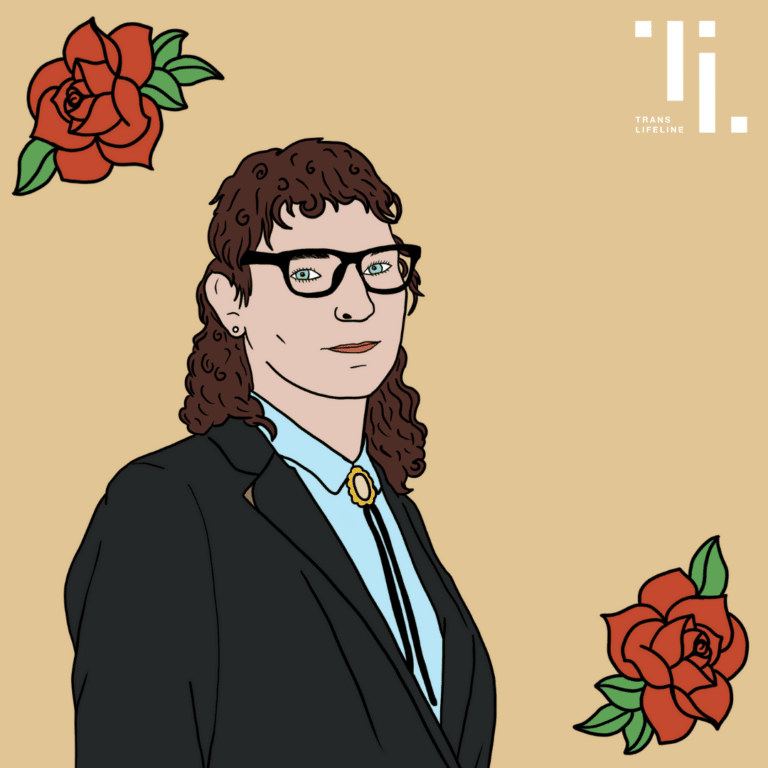 It is with immense sadness and pain that we grieve the unexpected loss of our Board Co-Chair, Maia Leonardo (she/her). Maia was kind and thoughtful, she deeply cared about community and justice – and this organization in particular. Maia's clever wit and keen artistic sense brightened our work. From her time as a Hotline Volunteer that eventually led to her latest role at the head of our Board of Directors as Co-Chair, Maia was endlessly dedicated to supporting trans people. Her acts of service and care for her fellow Trans Lifeline board members, staff, and callers across the country were immeasurable.

Maia lived in New Haven where she had worked for the New Haven Pride Center as a Marketing and Development Coordinator until July 2021, volunteered and organized with Party for Socialism & Liberation, participated in mutual aid efforts around COVID-19, and contributed to countless other projects to support her community's transformation. She provided acts of service and care for her fellow Trans Lifeline board members, staff, and callers across the country.

Maia's family shared that "As a board member of Trans Lifeline, Maia was extremely proud to take a leadership role in carrying out a mission she was deeply passionate about." Board Member Aisha Naseem (they/them) recalls that "Maia was a deeply spiritual person who shared her practice of Islam in ways that (re)opened access to spirituality to many of us who have experienced transphobia within faith communities." Board member Ahmad Abojaradeh (they/them) reflects that "Both the Connecticut and Trans Lifeline communities will never be the same without Maia. They were also never the same with her in them, as she constantly worked to support community transformation. Her organizing in support of building communities that are safer for all of us can never be quantified. Our community will always remember her by knowing that we are safer because of the work that she did." Read more about her life and work here.
Maia gave us so much, and we are in deep grief as an organization made up of trans people who knew, loved, and appreciated Maia. None of us are strangers to the weight of loss and grief because of the structural violence we deal with on a daily basis. Many of us who devote ourselves to this work do so because we too, struggle deeply with the innumerable pains of living in a transphobic world. Maia understood all of these struggles, and created a life of activism in service of making sure trans people have the support we need and deserve. We vow to continue to carry Maia's legacy forth by continuing to support trans people while working to create a better world for all.
As we hold space for our Board, staff, and volunteers to grieve and remember Maia, we are also reflecting on the tangible ways our organization can support those who offer their labor to this work.

For all trans people, we offer you peer support and crisis services on our Hotline. If you can't get through during this period of reduced services, we've compiled lists of other warmlines & hotlines, mental health & community wellness, mutual aid & public assistance, and support groups & trans community resources for you – along with hundreds of others in our resource library.

We miss you Maia, and we are so grateful for everything you contributed to Trans Lifeline and your local community.