The Leadership Transition, 2017 Taxes, and How We're Moving Forward
The Leadership Transition, 2017 Taxes, and How We're Moving Forward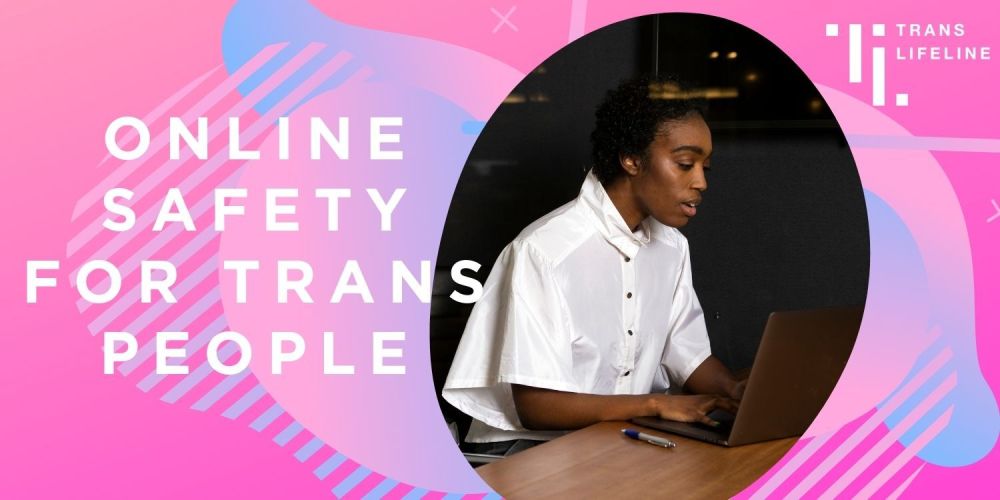 2/21/2019
Dear friends,
This past summer, we sent a letter to our community detailing the departure of our founders. Now that we've learned more about the situation and have taken necessary steps to remedy it, we want to update you on the progress we've made since then.
In January 2018, the Trans Lifeline Board of Directors launched an internal review into the financial transactions of the organization under the leadership of our founders. The Board concluded, with the advice of independent legal and financial professionals, that there had been significant spending of Trans Lifeline funds outside the scope of our mission and budget. The board took immediate action by removing the founders from the organization and began the process of recovering the diverted funds by all reasonable means, including legal.
As part of that process, we recruited several outside experts to help us sort through the financial and organizational ramifications of the founders' actions and the subsequent necessary leadership transition. With the help of those experts, we filed our 2016 and 2017 taxes accurately and honestly, notifying the appropriate agencies of the unauthorized expenditures made during the founders' tenure. We also retained the services of an independent accounting firm to perform a voluntary financial audit of the organization, which will be completed this summer.
During this period, we entered a mediation process with the founders under the guidance of our legal team, a significant step toward recovering the diverted funds. Trans Lifeline is an organization that believes in and strives for restorative justice. We do not have the power to bring criminal charges, nor would we wish to subject trans people to a violent and unjust judicial system if we did. Throughout this process, with the advice of attorneys and experts, we are pursuing all options that fit within our values, our legal obligations, and our commitment to providing critical and life-saving services to our community.
We understand that this knowledge may be distressing, and we welcome any questions or concerns at [email protected]. In the meantime, we want to tell you a little about what we've changed here at Trans Lifeline over the course of this leadership transition, what's never going to change, and what we have to look forward to.
First, we've added two new members to our executive team: Interim Executive Director Sam Ames and Deputy Executive Director Elena Rose Vera. Alongside Director of Operations Tiffany St. Bunny, who provided substantial direction and stability throughout this leadership transition, the new executive team has been leading Trans Lifeline's ever-dedicated team of staff and volunteers forward in achieving our mission and goals. For more information on Sam and Elena, see our blog post announcing their hiring.
To ensure we have comprehensive oversight beyond our executive team, we've grown our Board of Directors and implemented robust new organizational policies to check unilateral decision-making by leadership. We've also hired a team of legal and financial experts previously unaffiliated with Trans Lifeline to guide our organization's growth with an eye towards accountability. To ensure the highest standards of ethical practice on our Hotline, we earned outside accreditation with Contact USA as a crisis line. And in service of our commitment to transparency to our community, we launched a brand new website full of new content – including a blog, information on our staff and board, and all the financial records we file with the IRS. Check it out here.
As always, we remain committed to directly supporting and caring for our community, whether we're providing a grant from our Microgrants program or a supportive voice on our Hotline. We've invested in our Hotline and Microgrants departments significantly to keep up with record-breaking increases in both call rates and applications for Microgrants, and we've broken organization-wide records in providing service. In 2018, we gave out over $135,000 to trans people in need and we answered over 21,000 calls, more than any year in our operation. To top it off, we celebrated some huge milestones – to date, we've given out over $200,000 in grants and answered over 60,000 calls. We continue to increase our call answer rate and the number of grants we give out in the face of ever-growing need, and we'll keep working until we're able to answer every call and fulfill every grant. We're on track to improve our services even more in 2019.
Finally, we've increased our advocacy on behalf of the most vulnerable trans people so, one day, our services might no longer be necessary. This summer, we traveled to our nation's capital to share the disastrous impact SESTA/FOSTA had on trans mental health, and we have continued working with sex worker rights advocates both inside and outside our organization on the ongoing harm reduction efforts. This spring, our Microgrants department is launching the Inside Advocacy Project, which provides commissary and post-release financial support for incarcerated trans people, as well as emotional support via letter-writing and facilitating access to our Hotline. We continue to use our unique place in the LGBTQ and suicide prevention movements to partner with other organizations, fight injustice, and advocate for our community.
Your trust is crucial, and in the days ahead we will continue the work we've done to earn it. We will continue to serve our community with love and dedication, steadfast in our commitment to our values and eager for growth. We hope you'll join us.
With love,
The Trans Lifeline Executive Team & Board of Directors