Trans Community and COVID-19
Trans Community and COVID-19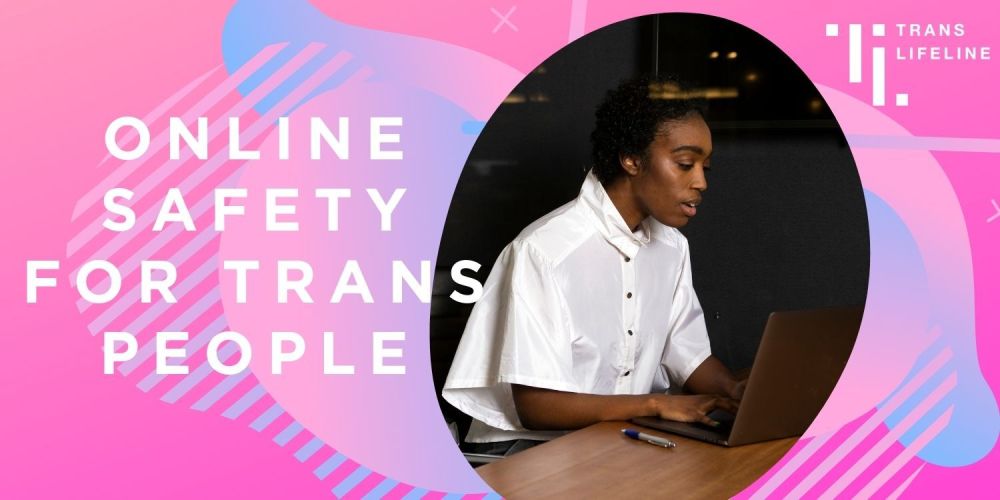 3/19/2020
Dear Trans Lifeline Community,
We know a lot of trans people are facing real challenges due to the COVID-19 pandemic. Some of us have loved ones who are already sick, or are facing traumatic medical situations of our own. Many of us are having to scramble to change plans and deal with quarantines. Many more of us are losing income and jobs when we were already in precarious economic positions. All of us are faced with an environment of increased anxiety and uncertainty.
Our community already faces disproportionate poverty, isolation, and lack of access to medical care, and more of us are immunocompromised and deal with chronic stress. For our people behind bars in prisons and immigration detention centers, all of these struggles are magnified. We hear you, we hear how frightening it is, and we're so grateful to all of you reaching out for support right now.
It's understandable to worry when there's so much we can't predict, but even in times like these, there are some things we can be sure of. Our commitment to caring for our people doesn't waver — it's our star to steer by, no matter the weather. Trans Lifeline isn't going anywhere.
Our lines will remain open throughout this pandemic. Our volunteers and staff work from home, so we can continue to support our community while staying smart about public health.
All of our operators are trans, and they're trained to offer peer support and can help you access the many emergency funds and mutual aid resources arising locally and nationally. None of us has to face this alone.
Forward this email along if you know a trans person who may be struggling, and call us if you could use someone to talk to. Whatever you're facing — feelings of isolation and loss made sharper by social distancing, difficulty accessing healthcare, economic uncertainty, sheltering in place with transphobic family, new stresses on your mental health — we understand and we're ready to listen.
We're here if you need us, at 877–565–8860 (U.S.) and 877–330–6366 (Canada).
We also know that sometimes the best thing you can do for your own mental health is to help others. Now could be the right time to go through our comprehensive training and learn a new way to show up for your community. All of our training can be done remotely, and you can volunteer on our Hotline from home. As we prepare to launch a Spanish-language Hotline this summer, we especially welcome trans volunteers who speak Spanish.
Another way to bolster our work is by making a donation. We rely on individual contributions to power our work. Now, more than ever, your gift helps us serve as a steady wellspring of mutual aid in uncertain times.
Thank you so much for your continued trust and support as we navigate these uncharted waters together. Our remarkable, resilient community has always put love into action by caring for each other, and it's an honor for all of us here at Trans Lifeline to be a part of that legacy. Whatever comes next, we'll keep doing everything we can to build hope together with you for a long time to come.
In love,
Elena Rose Vera
Executive Director