The Holiday Commissary Campaign
The Holiday Commissary Campaign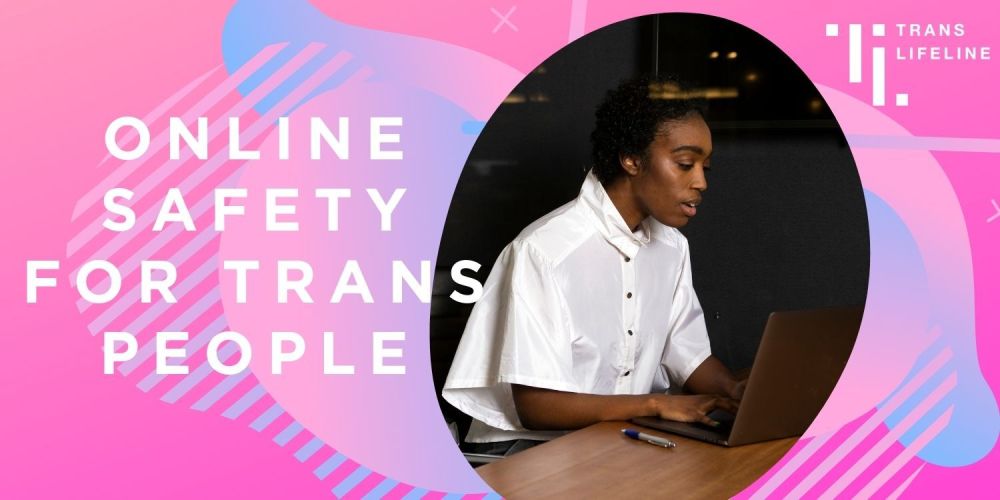 11/27/2018
Trans Lifeline was built on the radical hope that when we take care of each other, we can move the whole world. That no matter what we're up against, no matter how long the night, we can get each other through it as a community, so long as we hold each other up. That trans people, our work and heart and leadership, are always worth trusting in.
We talk about community a lot–especially during this complicated winter holiday season, with all of its expectations and memories and hopes and heartbreaks, when so many of us find ourselves out in the cold. But we don't often talk about how community–love, really–is a commitment, and a labor, one that asks us to keep trying every day. At Trans Lifeline, we're here to do that work, and we're committed to caring for our whole trans family this winter.
Sylvia Rivera reminded us in 1973 that if we don't care for our family in prison, if we don't fight for their rights, we are not only not revolutionary–we are not really a community at all. Where our people are, there our concern must be. Trans people's lives and livelihoods are disproportionately criminalized, leaving so many of our people at the mercy of a violent, dehumanizing prison system. We refuse to leave them behind.
That's why we've chosen to kick off our fundraising for the rest of the year by committing the first $25,000 we raise, starting on Giving Tuesday, to our annual Holiday Commissary fundraiser.
We know that the prison industry profits in the billions off of a vast system of inhumane conditions, forced labor, and institutionalized brutality. It is particularly harsh for trans people, who are often denied medical care, basic services, access to loved ones, and the dignity of being respected in their true genders with little recourse. Trans prisoners are often locked in gendered facilities based on sex assigned at birth, making them overwhelmingly vulnerable to sexual assault and other violence from other prisoners and guards, or are kept in prolonged solitary confinement for no other reason than being transgender. Even the minimal legal protections of the Prison Rape Elimination Act (PREA), which mandated guidelines for placing trans people in facilities where they might be safer, have been under attack by the Trump-Pence administration.
Matters can be harder still for trans immigrants in ICE detention, who are granted even fewer rights and protections in facilities with even less oversight or safety. In cases like Roxsana Hernández's, this has lead to ultimate and preventable tragedy.
Whatever struggles our community faces on the outside, they are only amplified on the inside.
For trans people facing these conditions, it can mean everything to know that they're not alone, that we on the outside care for them and are working for their well-being and freedom. One of the few consolations many prisoners have is family and friends putting money in their commissary fund, the only way they can afford basic comforts while locked up–but many trans people don't have that family support. That's where we come in.
Trans Lifeline has partnered with a handful of grassroots organizations–including the TGI Justice Project, the Queer Detainee Empowerment Project, the Transgender Resource Center of New Mexico, and others who support trans people in prison and immigration detention–to identify dozens of incarcerated trans people who need our support. With their help, we have a chance to make an enormous difference this holiday season.
While most prison companies charge exorbitant fees to deposit money in prisoners' commissary funds, many of them waive those fees and allow the full amount to come through during Christmas. That gives us a brief opportunity to make every dollar count, and offer grants to incarcerated trans people that they'll be able to use all year.
Last year, we raised $11,000 to support incarcerated trans people through our Holiday Commissary campaign. This year, we know we can do more: we are committed to raising $25,000 to give in grants to our people in need. Between Giving Tuesday, November 27th, and December 21st, the first $25,000 you donate will go directly to the commissary funds of trans people for whom every single cent makes a difference.
And that's just the beginning: we are still working every day to expand our Hotline services with updated training, more operators, and new technology to make sure we're ready to answer the call for our community around the clock, all across North America. We are working every day to offer Microgrants to trans people in need of name changes, passports, and safe legal identification. And we continue to advocate for better lives for trans people through policy and social change. As we look toward 2019, we know we can do more to build a world where every trans life is valued, supported, and full of hope. And to do that, we need your support. We promise we'll make it count.
When our people reach out for help, we're here to take their hands and hold on–and no prison bars or walls will keep us out. Please, if you can, donate to support our lifesaving work. No matter how cold the winter, we can offer warmth and kindness to our trans family together.
And as always, if you need us, call us–we're here.
In love and hope,
Elena Rose Vera
Deputy Executive Director